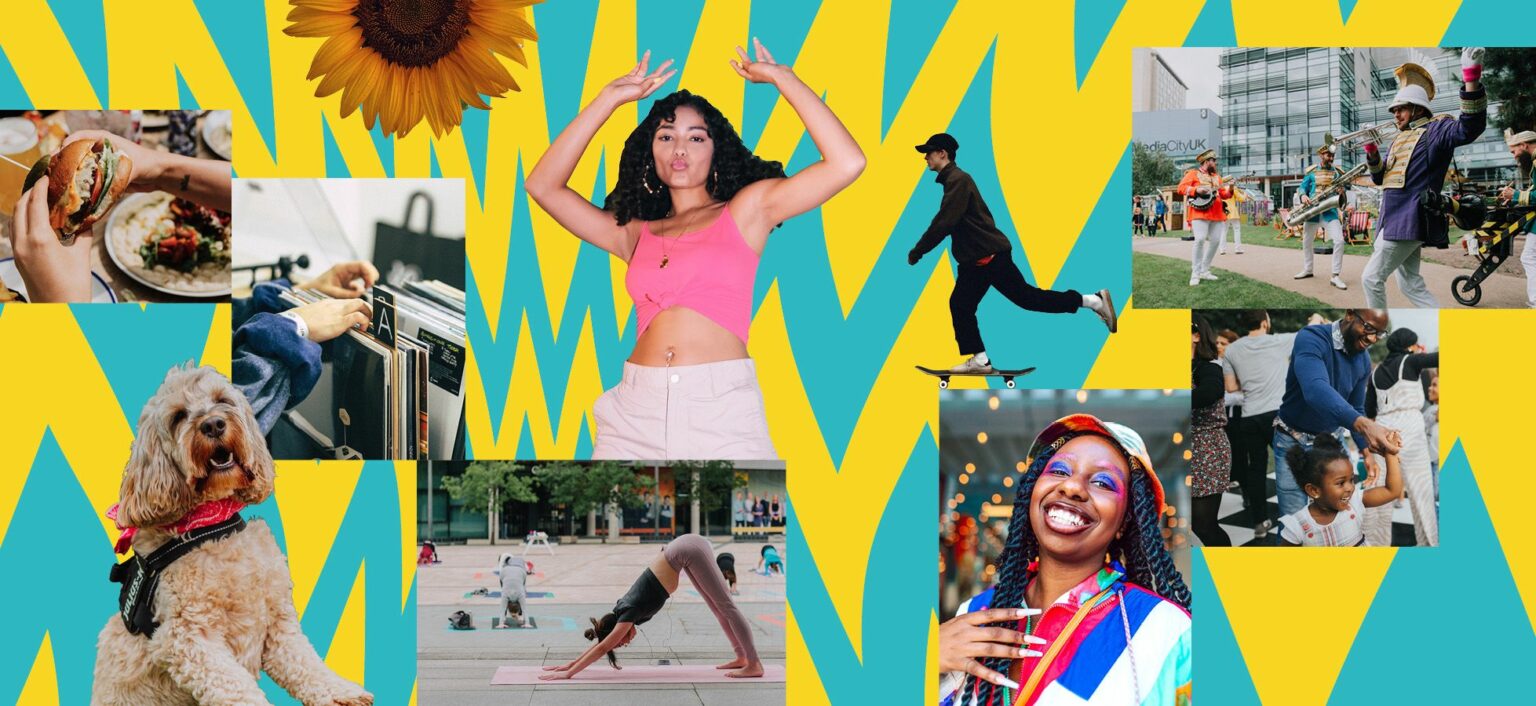 We Invented the Weekend is funded by Salford City Council, MediaCity (a Peel Media Ltd and Landsec partnership), GMCA Culture Fund, Bupa and supported by Salford's Culture & Place Partnership, a cross-city collective delivering Suprema Lex, Salford's strategy for culture, creativity and place which is led by The Lowry, Arts Council England, Salford City Council, Peel Media Ltd and the University of Salford.
The event delivery partner is HemingwayDesign who hold an impressive track record of delivering large-scale public engagement events across the country.
We Invented the Weekend is a true partnership project with generous contribution to the festival content from a number of key partners including the BBC, The Lowry, University of Salford, the RHS, as well as many other arts and community organisations across the city.
Find out more
We Invented the Weekend: The Board
Julia Fawcett (Chair), CEO - The Lowry
Josie Cahill, Place Director - MediaCityUK
John Searle, Strategic Director of Place - Salford City Council
Heidi Dawson, Head of BBC Salford and Controller - BBC Radio 5 Live
Hana Ramsden, Young Board Member
Gwen Oakden, Development Director - The Lowry
Paul Dennett, City Mayor - Salford City Council
Rebecca Gatley, Young Board Member
Rebecca Swarray, Senior Policy Officer - Greater Manchester Combined Authority
Tom Stannard, Chief Executive - Salford City Council
Tommy Nagra, Director of Content - BBC Children In Need
Victoria Braddock, Director of International Marketing - Marketing Manchester
Wayne Hemingway, Partner - Hemingway Design
We Invented the Weekend: Community Steering Group
Andy Higgins
Lisa Scholes
Natalie Kheirkhah
Lead partners
MediaCity (Peel L&P and Landsec Partnership),
The Lowry,
Salford City Council,
Hemingway Design
Programme partners
University of Salford,
BBC,
Salford Community Leisure,
Salford CVS
Bupa,
dock10,
HOST,
Manchester International Festival,
Manchester United,
RHS Bridgewater,
Science and Industry Museum,
Sounds from the Other City,
Unity Radio,
Walk The Plank,
Ipsos
Supported by
Carbon Creative,
dock10,
Holiday Inn
Funded by
MediaCity (Peel L&P and Landsec Partnership),
Salford City Council,
Bupa,
GMCA Culture fund