WE INVENTED THE WEEKEND BRINGS PEOPLE TOGETHER TO CELEBRATE SOME OF THE NATION'S FAVOURITE WEEKEND FOOD MOMENTS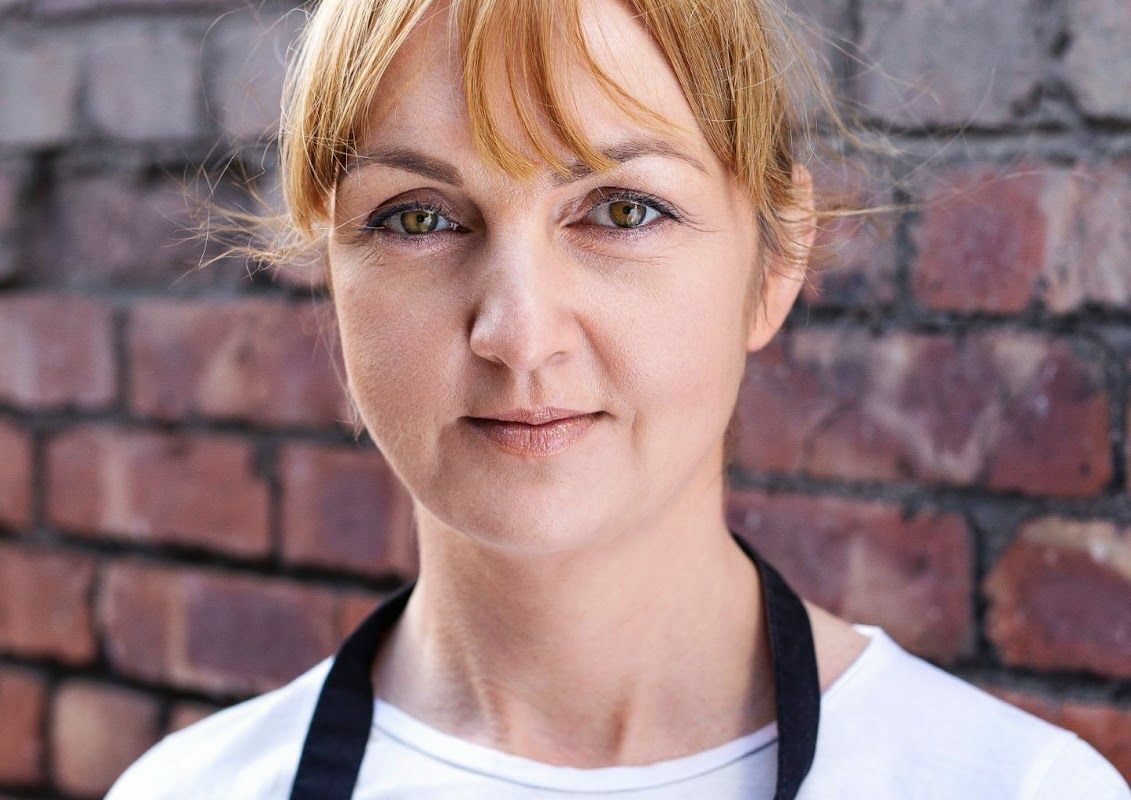 FT. THE CLASSIC ROAST, FAMILY PICNICS AND STREET FOOD FROM AROUND THE WORLD.
EAT WELL MCR TO SERVE UP THE PERFECT SUNDAY WITH HUGE COMMUNAL ROAST COOKED BY CELEBRATED LOCAL CHEF, MARY-ELLEN McTAGUE
With Eat Well MCR, Seven Bro7hers, Box on the Docks, plus a selection of the city's finest street food vendors
Tickets on sale now for the Eat Well MCR Sunday Roast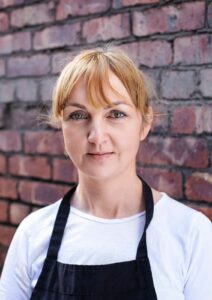 We Invented the Weekend, Salford's bold and imaginative free festival for the North taking place across 10th and 11th September, is set to celebrate how food creates connections and brings people together with food from weekend gatherings across the world, a huge communal Classic Sunday Roast, and not forgetting the traditional family picnic.
Sunday Roast
Serving up the perfect Sunday will be Eat Well MCR, a well-known collective of Manchester-based chefs that provide meals to people living in challenging circumstances, led by celebrated Manchester based chef Mary-Ellen McTague.
Eat Well MCR will be celebrating one of the nation's most famous dishes, the classic Sunday Roast. The Dock 10 Mezzanine will be transformed into the perfect Sunday setting, with fresh coffee, piles of newspapers and a bar offering Bloody Marys, special 'Free Thyme' cocktails, beers by Seven Bro7hers, as well as a selection of wines and, of course, soft drinks to enjoy with friends or family.
Soothingly soundtracked by Manchester vinyl reissue record label Be With Records, the communal feast will take place on long tables, family-style, and the Roast, cooked by Head Chef Mary-Ellen will include a roast rib of beef, Yorkshire puddings, gravy, roast potatoes, buttered carrots, cauliflower cheese for the meat eaters, and a celeriac nut roast version for the veggies, with gluten free and vegan options available upon request.
Mary-Ellen McTague says: "We Invented the Weekend is such a wonderful idea and we're delighted to get involved. The festival celebrates a hard-won campaign for workers' right to leisure time. Many of the families Eat Well MCR supports have a working parent – and yet still struggle to feed their families. It's a subject very close to my heart. I'm cooking 200 roast dinners for ticket holders and we'll also be delivering some to the people in our community for free."
Catering for 200 people across two sittings on Sun 11th Sept at 12 – 2pm and 3 – 5pm, every ticket bought contributes to the 50 meals being delivered at no cost to the people in the community that Eat Well regularly supports.
Tickets for the WITW x Eat Well MCR Sunday Roast are available here at £30 for two courses, and £10 for those under the age of 14.
Picnics
We Invented the Weekend, is free and open to all, and so visitors are also welcomed and encouraged to bring their own picnics, which they can enjoy throughout the event while Box on the Docks residents Beigel, famous for their fresh bagels with delicious locally sourced fillings, will be putting picnic boxes together for both kids and adults that will be available to order over the course of the weekend, with details to be announced.
Other food and drink
There will be a whole host of food and drink on offer, with street food traders, including MediaCity's own Box on the Docks, bringing food from across the world to the festival – from South American arepas to Afro-Caribbean curries.
Festival drinks partner Seven Bro7hers will be creating a Weekend Beer for the event and providing beers for the bars across the entire weekend, stocking them up with some of their stone-cold classics including the crisp and aromatic Easy IPA, a taste of summer in the Watermelon Wheat Beer, and their clean and refreshing Pilsner.
In an act of Salford solidarity, the team at Seven Bro7hers wanted to bring their peers into the We Invented the Weekend celebration, and will be creating space on their bars for fellow local breweries including Shindigger, Manchester Union Lager, and Marble, with more to be announced.
In addition, Salford spirit specialists Four Sist4rs Distillery will be using their Lime & Thyme gin, a beautiful blend of botanicals, with a delicious infusion of lime and thyme, to create a Free Thyme cocktail exclusively for the Festival of Free Time.
Bringing traditional home-cooked Brazilian food, bursting with colour and flavour will be Carnival, and Desert Island Dumplings will be combining world class would-ya-believe-it's-vegan dishes into crispy deep-fried dumplings, while House of Habesha will be cooking tasty and traditional Eritrean and Ethiopian dishes and maybe even some special surprises in celebration of Ethiopian New Year on Sunday 11th.
Joining the line-up will be Mama Sue's who will be slinging the finest home-spiced frankfurters in the North, as well as the brothers and sisters from Spuds and Bro on a quest to share their love of poutine with the people of the land, while the Paradiso team will be selling restaurant-quality, authentic, handmade Italian desserts.
Thief Street will be dishing out lovingly handmade potato waffles fully-loaded with globally inspired toppings, there will be perfect pizzas from Dagi Pizza, as well as the very best in smashed burgers and loaded fries from Salfordian actor Adam Thomas' Patty and Press.
Also available will be 100% vegan doughnuts from Wild Soul, an assortment of plant-powered food from Panc Foods ranging from burgers, hot dogs, kebabs, wraps and desserts, and regional and international wraps, sandwiches, salads, and flatbreads by Wrap City.
For the caffeine fans Guzzle Vintage Caravan will be serving up coffee made from its retro lever espresso machine as well as whippy ice cream, cakes and biscuits, staffed by vulnerable people, Grounded MCR will selling specialty coffee, homemade chai, tea, luxury hot chocolate, iced drinks, locally sourced bakes and boozy brews from a trike, and there will also be coffees, teas, mushroom coffees, superfood smoothies and juices, beetroot lattes, turmeric lattes and matcha lattes from The RePause Project.
Also, many of MediaCity and Quayside's existing food operators, including Chapati Café, General Store, The Botanist, The Alchemist and the Quayside Food Court, will be offering festival specials over the weekend.
We Invented the Weekend is a bold and imaginative free festival taking place in Salford, Greater Manchester, this September, delivering a joyful celebration of community and culture for the North.
Taking place on 10th and 11th September, the brand-new event will throw open all of MediaCity and Salford Quays' spaces and places to celebrate the joy of free time with the first programme announcement including a glorious mix of sports, music, greening and gardening, theatre, dance, workshops, talks, food, charity, wellness, crafts and more.
To find out more about the festival and sign up for updates, please visit www.weinventedtheweekend.com
Follow the festival on social media at:
Facebook: /WeInventedTheWeekend
Instagram: @weinventedtheweekend
#WeInventedTheWeekend
For further information please contact:
Tom McGarva
Sundae Communications
tom@todayissundae.co.uk
Notes to editors:
 About We Invented the Weekend
We Invented the Weekend is funded by Arts Council England, Salford City Council and MediaCity (a Peel Media Ltd and Landsec partnership) and supported by Salford's Culture & Place Partnership, a cross-city collective delivering Suprema Lex, Salford's strategy for culture, creativity and place which is led by The Lowry, Arts Council England, Salford City Council, Peel Media Ltd and the University of Salford. The event delivery partner is HemingwayDesign who hold an impressive track record of delivering large-scale public engagement events across the country.
We Invented the Weekend is a true partnership project with generous contribution to the festival content from a number of key partners including the BBC, The Lowry and the University of Salford as well as many smaller arts and community organisations across the city.
About MediaCity
MediaCity is a waterside community that's part of Salford Quays in Salford, Greater Manchester. It's home to some of the world's most exciting creative, tech and media brands, from BBC North and ITV to Ericsson, The Hut Group Group, Kellogg's and over 250 creative and tech businesses. Three education establishments are based there, including the University of Salford's dedicated MediaCity campus, while at its heart is HOST, the Home of Skills & Technology, which supports innovators in data, analytics, cybersecurity, AI, gaming and immersive technologies. Alongside a growing roster of local, independent food, drink and retail operators is a dedicated shopping centre, parks and public spaces, and one of the UK's most visited arts centres, The Lowry. Sustainability is core to MediaCity's future: home to the UK's largest cluster of net zero carbon buildings, it has two dedicated Metrolink tram stops, while 100% of its energy comes from renewable sources. It is also a popular residential neighbourhood, with MediaCity as a whole set to double in size within the next decade.
MediaCity is a joint venture between Peel L&P and Landsec. Together, their inclusive and collaborative approach to the development of MediaCity will ensure that it grows into a community united by creativity, and a place of play, imagination and innovation.
About HemingwayDesign
HemingwayDesign are a multi-disciplinary team who work across events, urban design, brand, interiors, product and graphic design. Our award-winning events arm has instigated eight cultural and placemaking festivals across the UK, all with a strong focus on building community, celebrating place, enabling creativity and promoting sustainable and ethical business. Recent work has seen us collaborate with The National Archives, Social Work England, Shelter and Dreamland Margate as well as establishing the new and hugely successful First Light Festival in Lowestoft.