COST OF WEEKEND CRISIS: MORE THAN HALF CUT BACK ON WEEKEND SPENDING DUE TO COST OF LIVING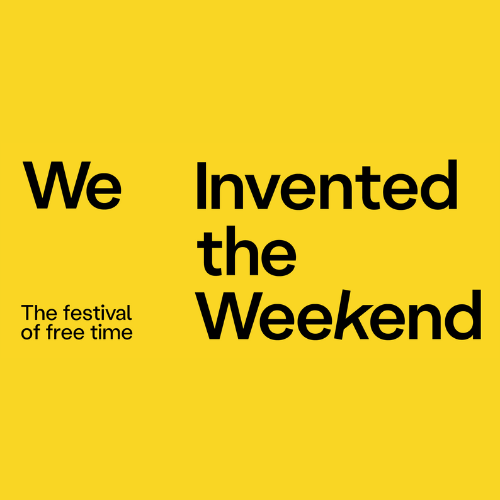 On weekends, 52% say they are going to restaurants less than a year ago, 43% to bars/clubs less, and 58% reducing shopping for non-essentials due to rising cost of living
New research by We Invented the Weekend festival in partnership with Ipsos has revealed a Cost of Weekend Crisis, with 1 in 3 Britons (35%) expecting to reduce the amount they go out socially such as to bars or restaurants compared with last year, and 3 in 10 anticipating reducing the frequency in which they do paid local activities such as go to the cinema or concerts. In each case those planning a fall outnumber those who expect to do more (just under 1 in 5), though around 4 in 10 anticipate little change. A further 1 in 4 (26%) expect to do fewer activities that involve travel or time away within the UK, such as day trips or music festivals. By contrast, 1 in 3 (32%) plan to do more free local activities this year (such as going to a park or community event) – only 8% expect to do less, and 48% the same.
Among those who say they're planning to go out less this year compared to last (across any of the activities), the main reasons for saying so involve the need to save, with the most common responses including: the need to save on bills and daily expenses (50%), being unable to afford social activities (43%) and saving for longer-term purchases e.g. getting on the housing ladder or going on holiday (32%).
The survey also reveals that at least half of Britons are going out to restaurants (52%) and shopping for non-essentials (58%) less than last year due to the rising cost of living. In addition, the cost of living has also resulted in 43% saying they're going to bars & clubs less, with a similar proportion saying they're going to the cinema less (38%), reflecting the strain placed households to reduce their social outings to save money.
The research highlights that the public's engagement with weekend social activity has changed in response to the cost-of-living crisis. As consumers spend more* on energy, fuel, food and resources, they have less money to spend on socialising, entertainment and travel at the weekends.
Wayne Hemingway MBE, co-founder of the We Invented the Weekend festival said "With current hybrid working models, the weekends are more important than ever to reconnect, but they are clearly under threat with the Cost of Weekend Crisis. Life is different in 2023 – we are saving as much money as possible by staying in to save for the future, but it's unfortunately at the cost of the weekend. With everything going on the world, socialising with friends and family, going out, having fun, discovering new activities and possible interests becomes even more important.
"Large scale free festivals such as We Invented the Weekend offers consumers a chance to experience all the activities and socialising they have been restricted from at no cost, so we're hopeful the weekender will let our festivalgoers take a step away from everyday life and help alleviate the Cost of Weekend crisis. It is a full circle moment being able to host a large scale free festival which celebrates everything that people love to do at the weekend in the place where the weekend was invented."
We Invented the Weekend is a bold and imaginative free festival for the UK, from Salford, taking place on Saturday 3rd and Sunday 4th June 2023. The brand-new two-day event will work with partners including the BBC, RHS, The Lowry, Manchester United and many more to open MediaCity and Salford Quays' spaces and places. The festival will celebrate the joy of free time, taking in sports, music, comedy, theatre, dance, workshops, talks, food, charity, wellness, crafts and more.
From water sports on the canal, community feasts and dance performances, to getting your hands dirty with planting workshops and finding gems at vintage markets, festivalgoers will meet new people, try new things, and make memories together.
-ENDS-