We Invented the Weekend is a bold and imaginative free festival for the North, from Salford. The brand-new two-day event will throw open MediaCity and Salford Quays' spaces and places, to celebrate the joy of free time, taking in sports, music, comedy, theatre, dance, workshops, talks, food, charity, wellness, crafts and more.
The weekend was invented in Greater Manchester 1843, when Salford Lyceum director and workers' rights activist Robert Lowes (also Sir Ian McKellen's Great Grandfather) campaigned to win workers the right to leisure time on Saturday afternoons. In this triumph, Greater Manchester gave an enormous gift to the world and We Invented the Weekend will honour this, in true style, celebrating leisure time, free time, quality time and me-time.
Sign up to our mailing list to be the first to hear about new dates for the postponed festival.
Sign up to our mailing list.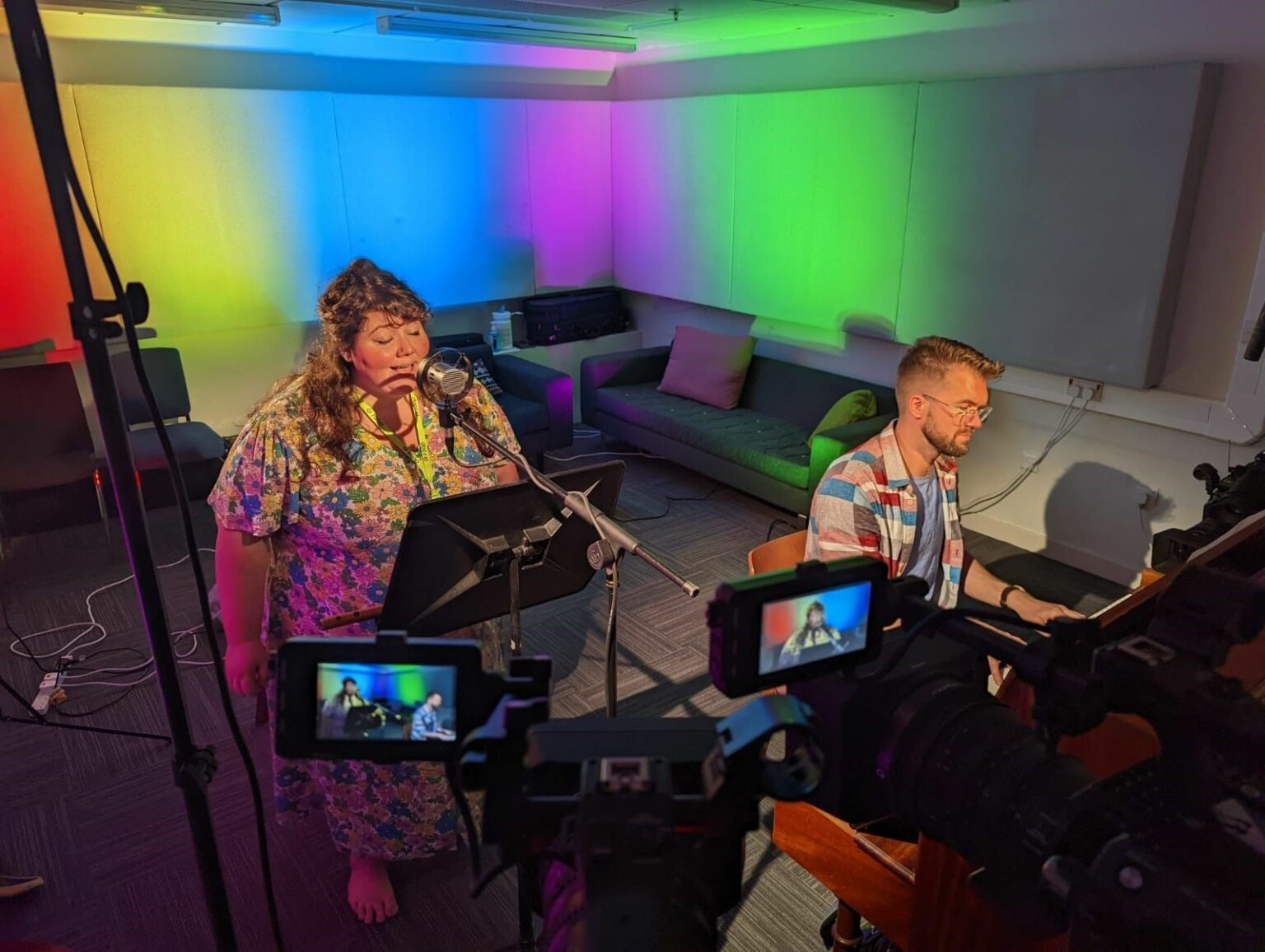 The Weekend Orchestra with the BBC Philharmonic – song and lyrics announced!
The song is based on an original poem by Salfordian Poet, Lynn Walton called 'The Big Ditch' and celebrates the history of Salford Docks.
Download and listen
Be in the know
By providing your details and clicking 'submit' you consent to We Invented The Weekend sending you information about the Festival, and/or related events. You can unsubscribe, or change which mailing lists you're subscribed to, at any time by clicking the links in our emails. For more info on how we use your details, please read our Privacy Policy.